a place for relaxed and focused creativity
provided by musicians for musicians
Art Of Audio
the studio under the rainbow
a Clear-Audio-Path experience
a place for relaxed creativity…
…and technical excellence
…to record, mix and master your music!
ArtOfAudio
is a state of the art music recording environment that is an intimate and creatively inventive space, offering the artist something truly out of the box. Set in a stunning location near Byron Bay, NSW, overlooking the coast and the deep green of the hinterland with 360-degree views, the focus at
ArtOfAudio 
is on co-operative creativity and musical artistry in a relaxed atmosphere. At the same time
ArtOfAudio
provides a highly disciplined state-of-the-art engineering and production facility, featuring the revolutionary 
CLEAR-AUDIO-PATH
 studio design environment.
CLEAR-AUDIO-PATH environment is a music recording studio design eliminating any obstacles and distortions between the reference monitors and the ears of the sound engineer. This is achieved by the high integration of the user interface, audio controls and visual displays.
Up to now even the most sophisticated studios and mastering suites were compromised in respect of the operational equipment in front of the engineer. The sound from the speakers was diffracted, diffused and distorted, bouncing off mixing consoles, rack units, keyboards and display monitors before it reached the ears. This inherent flaw was accepted within the audio community as an unavoidable compromise.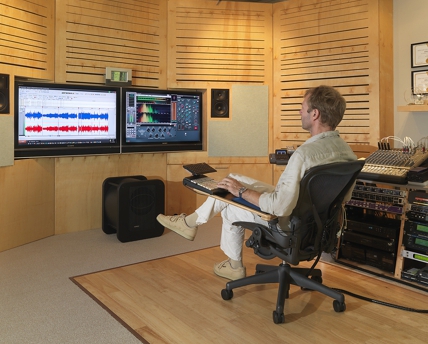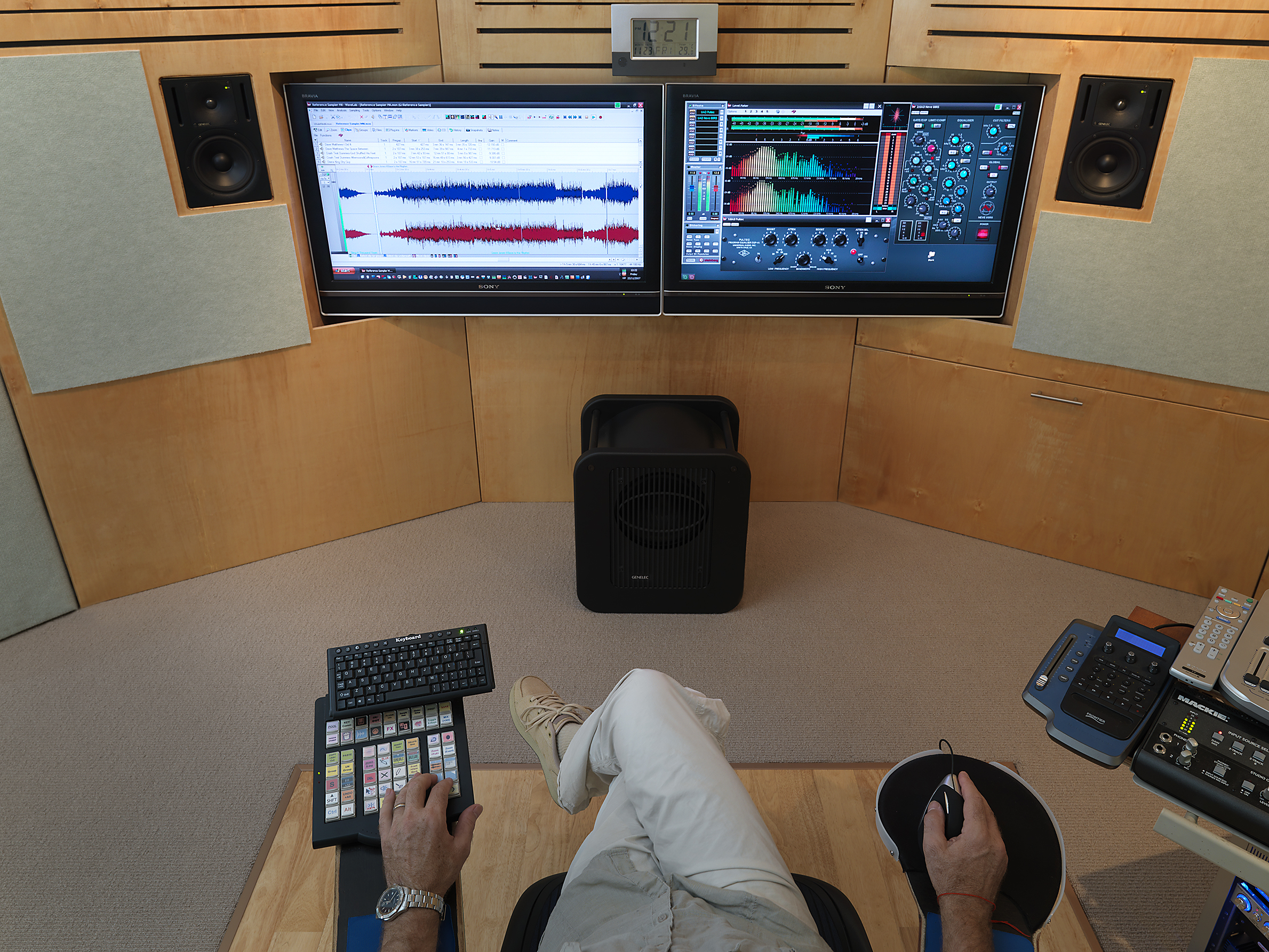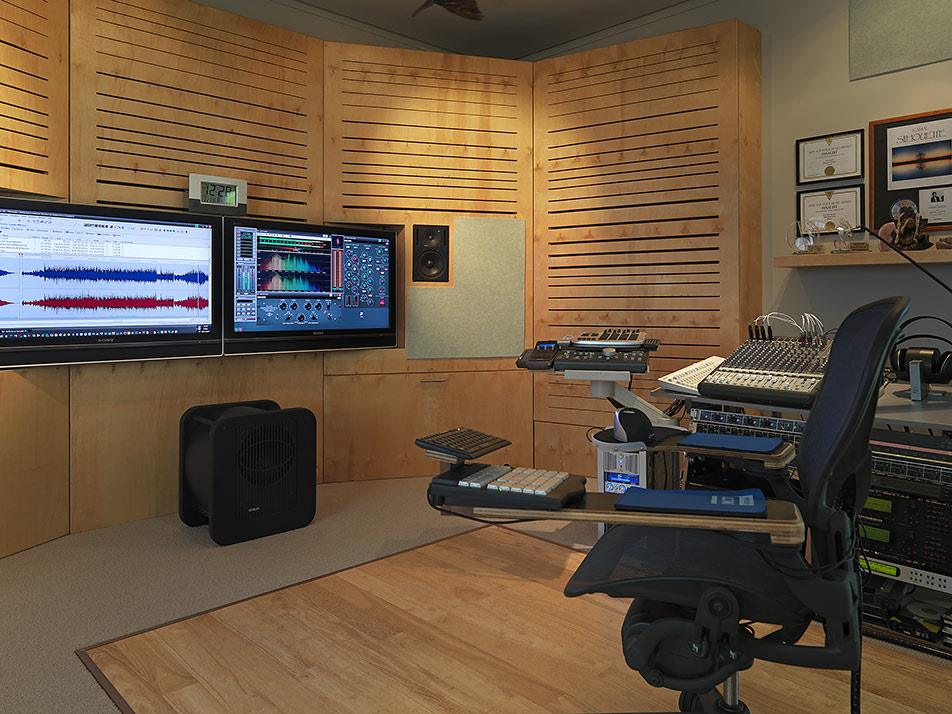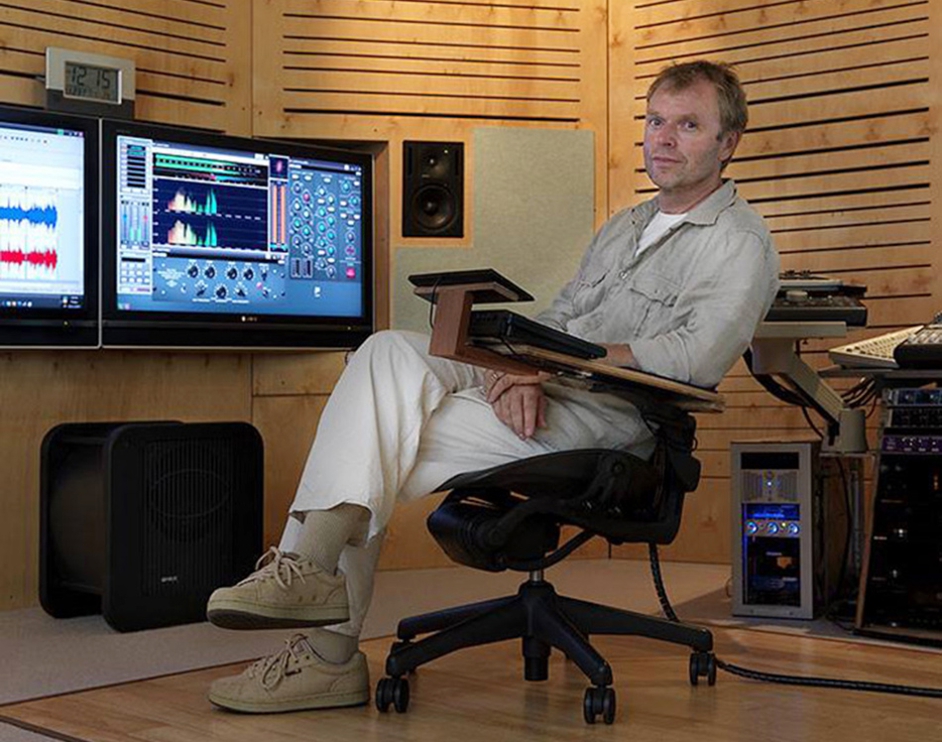 Thanks to new technology and intelligent design
ArtOfAudio
eliminates this compromise and creates a true,
CLEAR-AUDIO-PATH
where nothing comes between your music and the ears of the sound engineer. If you want top quality audio recording, mixing and mastering it's time to ask: what is good sound worth to you? The ultimate sonic mastering studio and the best environment for recording audio are right here.
Experience the Zen-approach of the CLEAR-AUDIO-PATH at Art Of Audio.